Grinding
Precision Grinding Solutions provides contract grinding services to the aerospace, automotive, medical, oil and gas, tool, die, and mold making Industries. Our range of applications include universal CNC external and internal cylindrical grinding, high speed form grinding, thread grinding, surface profile, creep feed and center less grinding.
Our facility currently utilizes 3 CNC grinding systems, 2 Studer machines (S31 and S40 Universal Cylindrical) and 1 Jung J630 machine (Surface Profile) each equipped with a full complement of machine accessories to complete even the most complex grinding tasks.
Grinding Systems Overview:
Studer CNC Universal size range- 450 x 1000 mm
System capabilities include- High precision external cylindrical grinding between centers, Internal cylindrical grinding with HF spindles ranging from 4,000-120,000 RPM's, High Speed Form grinding with interpolation of X/C for non-round shapes, special form grinding with interpolation of C/Z, Thread grinding of standard and special threads.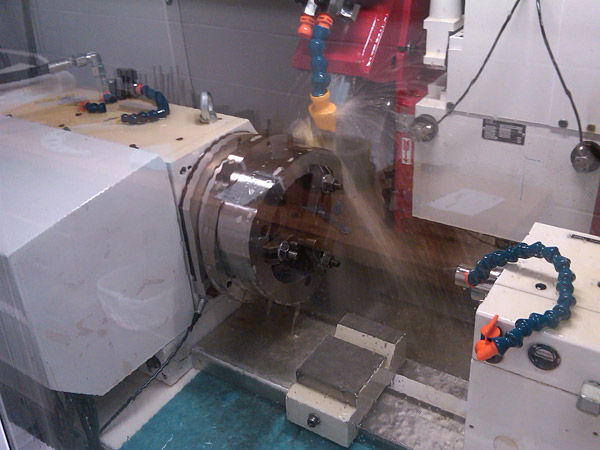 Jung CNC Surface Profile size range- 600 x 300 x 300mm
System capabilities include- High precision surface and profile grinding with reciprocation type processing, Creep feed processing,CNC profile dressing with CD dressing, Contour path grinding in XY and YZ planes, Optional add on equipment for special processing include-Lehmann high precision A axis, Cylindrical grinding with special device, Portable center less grinding device.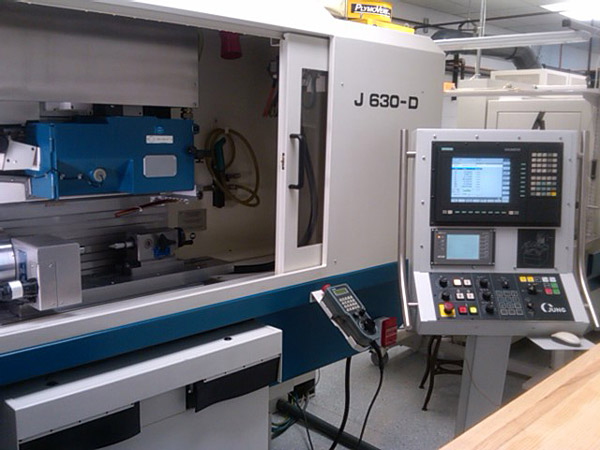 We invest in grinding systems that specialize in processing complex high precision components with various combinations of system options to produce the highest quality results that can reach into the sub-micron range.