Surface Profile Grinding
Jung J630D CNC Surface Profile Grinding System
System Capabilities include:
Jung CNC Surface Profile size range- 600 x 300 x 300mm
Surface and profile grinding with reciprocation type processing
Creep feed mode grinding
CNC profile dressing with CD dressing
Contour path grinding in XY and YZ planes
Optional add on equipment for special processing include:
Lehmann high precision indexing axis
Cylindrical grinding with special device
Portable center less grinding device
Jung J630D with PA37 system-profile machining to perfection!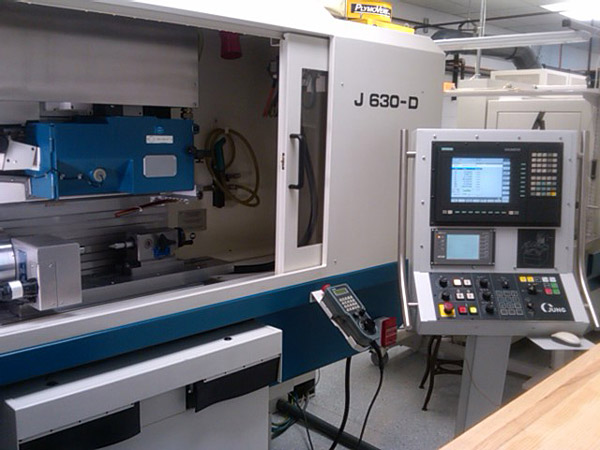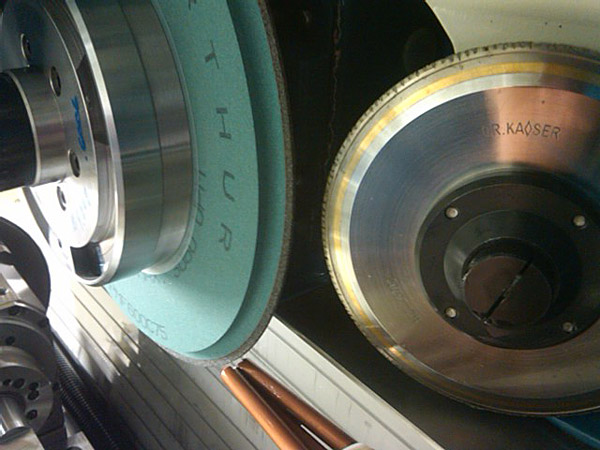 Overhead arrangement prevents collisions with parts and fixtures in the working area
such as the Lehmann high precision "A" axis set up shown.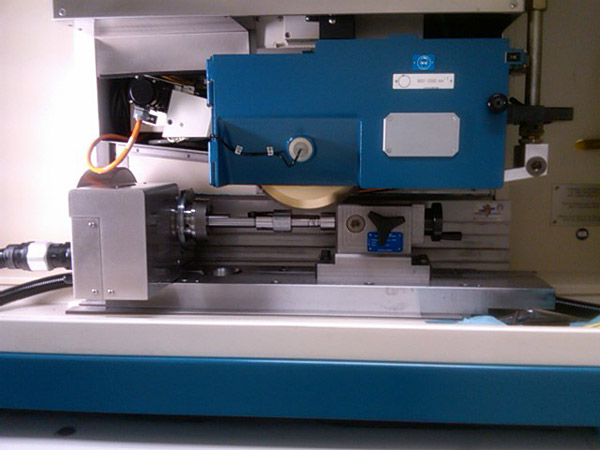 Our grinding systems specialize in processing complex high precision components
with various combinations of system options to produce the highest quality results
that can reach into the sub-micron range.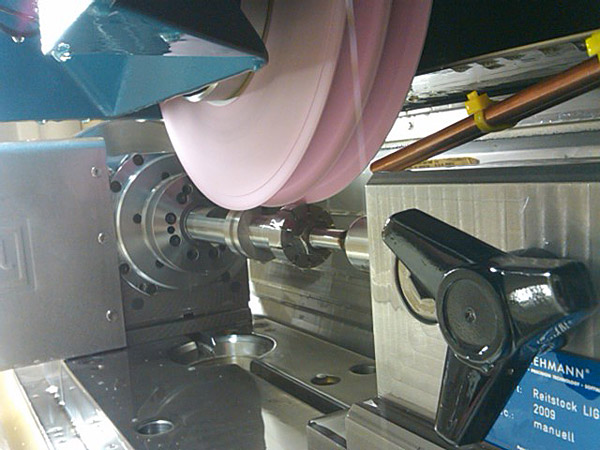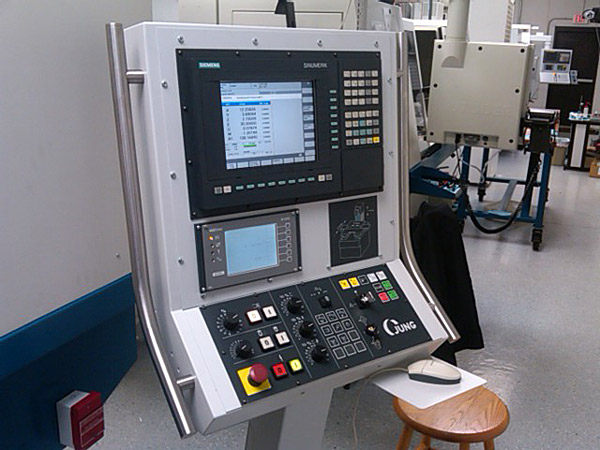 PA37 System Capabilities include:
CNC controlled 4-axis dresser from JUNG
The technical highlights at a glance:
Micro precision High-resolution, direct axis drives
Operation JUNG GRIPS 32 programming system for
- Work piece profile geometry creation
- Collision and feasibility checks
- CAD / CAM integration on Siemens 840D Control
Flexibility - 6x tool holder for profile diamonds, or
Alternatively use:
- Tool holder for rotating diamond wheel
- Quick-change HSK system for tool holders
CD – dressing with PA 37 K
Productivity - Continuous dressing of the grinding wheel during the machining process.
Continuous dressing with the PA 37 K means up to 50% higher productivity for our customers.
The outstanding features include:
- Simultaneous grinding and dressing (in parallel with machining time)
- Minimal retraction cycles from the work piece
- Higher feed rates
- Larger in-feeds
- Lower grinding pressure
- Dressing with a rotating diamond wheel
All this in combination with freely programmable work piece profiles!
Performance - Automatic setting-up and gauging of tools on the machine via integrated measuring system.
- Subsequent tool evaluation
- Integrated tool management
Production reliability - Overhead arrangement prevents collisions with work pieces/ fixtures in the working area
Cost effectiveness- Longer dressing tool life.
Maximum precision in unmanned operation!